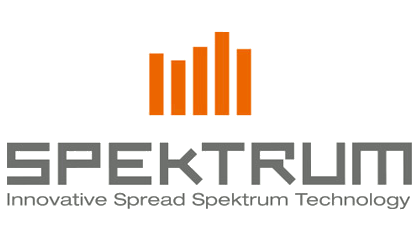 Horizon Hobby hat ein neues Update der AirWare für die Spektrum DX9 veröffentlicht. Der wohl gravierendste Fehler, der beim Export/Import der Settings auftrat, gehört damit der Vergangenheit an.
Interessant sind ebenfalls die neuen Soundfiles, die nun auch Sprachausgaben für die Copter-Piloten unter uns bereithalten. Somit gibt es nun auch hier sinnvolle Rückmeldungen über den aktuellen Flugzustand.
Natürlich haben wir direkt auf die neue Version gewechselt und euch unsere Settings zur Verfügung gestellt. Zu finden sind diese wie immer im Downloadbereich.
Alle weiteren Änderungen könnt ihr hier nachlesen
Changes from Version 1.01
New Features & Improvements:
Added spoken telemetry warning reports for more devices.
The BACK button is now enabled while downloading a sound file, allowing the process to be aborted. Note that you will lose spoken sounds if you do this, but most clicks and beeps will still function. Completing the sound file installation process will restore spoken sounds.
Does not show hidden Mac files and directories in file lists
Added ability to create mixes to channels which were moved using the Channel Assignment feature.
Corrections:
Imported DX18 files will now operate all mixes properly
Model warnings now import/export correctly
Pressing CLEAR on the transmitter low voltage alarm setpoint will now select the appropriate low voltage based on battery type
Prevents lock-ups when using Export All when "Unusable Models" were listed
Improved translations in several languages
Fixed import of Flight Mode sound options
Lock-ups during import, export and turning on to "blank screen" have been fixed.
Import errors which corrupted the Flight Mode table have been fixed. These could also cause lock-ups in certain situations.
Corrected position of receiver voltage display on status screen.
Removed limitation that could occur when manually creating models right at the 100-model point.
Corrected export error that made the DX9 unable to import files it created
Audio Changes:
Added many new voice items, in particular related to multi-copters and
photo/video.
Trainer status changes are now reported when not in Master Override mode.
Spoken and Tone inactivity alarm reports now function properly with vibrator/
Intermittent "Bind Failed" speech after proper binds is now corrected.
Airspeed and current are now reported using the correct units and value.
Reduced default volume for each category to 50% based on customer feedback.
Maximum volume can be increased by using System Settings second screen.
Improved speech and sounds for several languages. Please download the updated sound files from this link: http://spektrumrc.cachefly.net/DX9audio.html
Corrected speaking of numbers for French
PowerBox status reports are now speak the correct values
Expired timer volume now works off configured value.